Where to Buy Adams Ranch Natural Beef
Beef Availability for Week of June 1st, 2020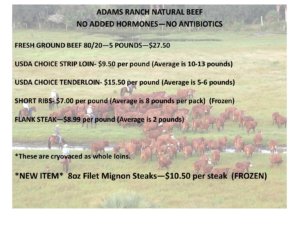 TO ORDER:
1.) Email Leeannadams@gmail.com or call 772-332-5378 with your requested order
2.) We will confirm your order and email the invoice
3.) We will work with you to schedule a pickup time at the ranch
Whole Foods – the Adams Ranch is proudly partnering with Whole Foods, to bring its Adams Ranch Natural Beef® products through-out its Florida stores. We encourage you to visit your lo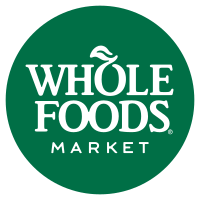 cal Florida Whole Foods store to enjoy a new experience in our quality pasture raised natural beef!
Adams Ranch Natural Beef can also be enjoyed from:
Al's Family Farms – Fort Pierce, FL  (772) 460-0556
The Barefoot Cafe – Vero Beach, FL (772) 770-1733
Best Choice Meats – Fort Pierce, FL (772) 468-8660
Ferrell Market – Okeechobee, FL (863) 824-0993
Carter's Grocery – Fort Pierce, FL (772) 464-0540